Podcasts are super hot at the moment. So it's no surprise that accounting podcasts are also blowing up in popularity.
Below, you'll find a hand-picked, curated list of my favorite podcasts in the accounting profession.
Get your headphones ready and settle in.
In no particular order, here are the 39 best accounting podcasts on the market right now:
The Best Accounting Podcasts List
Without further ado, here's the list in no particular order:
1) The Soul of Enterprise
Brought to you by two true thought-leaders in the public accounting profession, Ron Baker and Ed Kless, The Soul of Enterprise podcast is certainly one of the best accounting podcasts that you absolutely need to have on your list. Conversations tend to skew towards topics around pricing, though there's quite a fair bit of talk around finance, economics, and accounting as well.
2) LumiQ
If you're a CPA and you're looking for verifiable CPD/CPE credits to go along with some pretty cool content, be sure to check out LumiQ. It's not free, but they have a pretty slick mobile app with some big-gun guests and top-notch production quality. Works great for firms that need to provide CPD credits to their team as well.
3) Cloud Stories with Heather Smith
Here's a good one for those that like accounting technology. Cloud Stories with Heather Smith always has awesome guests (hey, even I was on it!) and she brings a technology-forward spin to the show. Highly recommended.
4) From the Trenches
I'll list this one as one of my absolute favs. I'm a big fan of Paul Meissner and David Boyar's From the Trenches show. Mostly because they don't sugar-coat their thoughts on the profession, they highlight the news you should know about and the banter between each of them is fantastic.
5) Journal of Accountancy Podcast
If you're looking for a US-focused accounting podcast that discusses key issues facing the profession, then the Journal of Accountancy Podcast should be on your list.
6) What's Your And? with John Garrett
Here's a neat one that I happened to be on as well. John Garrett's What's Your And? Podcast talks to CPAs and accountants about the things they do and their passions outside of work. It's a nice bridge between the corporate world and something a bit lighter. Very easy listening.
7) CPA Review & More
The CPA Review & More podcast hosted by Phil Yaeger interviews thought-leaders in the accounting space and is geared towards CPAs to be and current CPAs on topics such as marketing, cryptocurrency, technology and more.
8) Accounting Today Podcast
The Accounting Today Podcast is another US-focused interview-style accounting podcast that provides a good deal of current accounting news for accountants to consume on the go.
9) Cloud Accounting Podcast
How can you have an article about accounting podcasts and not list the Cloud Accounting Podcast here? A true heavyweight in the space, co-hosts Blake Oliver & David Leary dissect the latest accounting news to dole out to their listeners on a weekly basis.
10) Growing Your Firm Podcast
Hosted by Jetpack Workflow's CEO, David Cristello, the maker of one of the top-rated accounting practice management systems interviews accountants on the Growing Your Firm Podcast to understand how you can implement strategies to grow your accounting firm in innovative ways. He also had an excellent episode with Ron Baker discussing value-pricing 2.0 and I was lucky enough to be on the show:
11) Earmark Accounting Podcast
The Earmark Accounting Podcast is an accounting and tax professionals' go-to source for podcast-based continuing education. It's the only one I know that gives you CPE just for listening! The show's host, Blake Oliver, delves into the specific steps you need to develop and improve your accounting skills.
12) Future Firm ® Accounting Podcast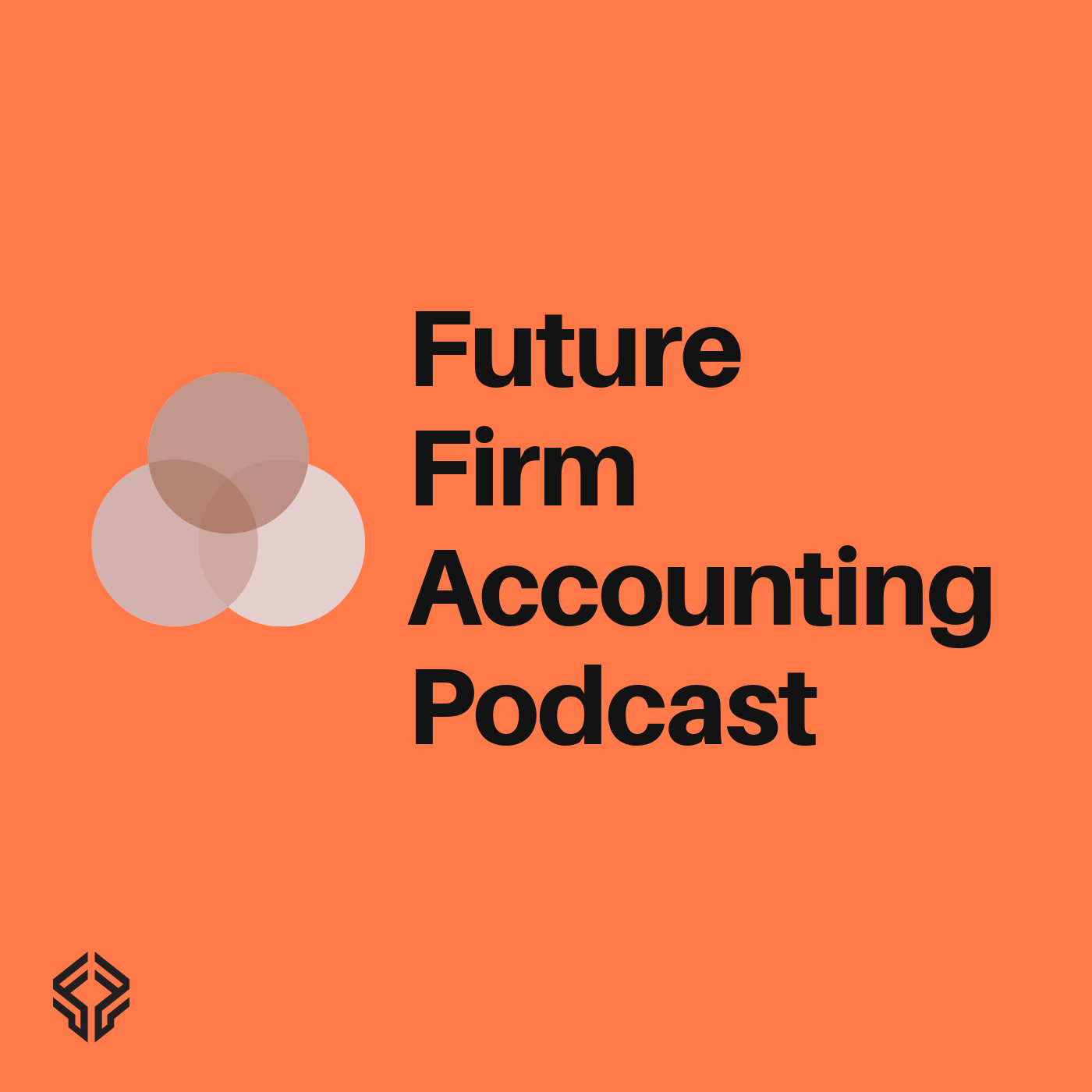 Yup! I obviously needed to include my podcast here 🙂
The Future Firm ® Accounting Podcast takes a bit of a different spin compared to the others. The podcast is geared towards firm leaders who want to modernize their firm. Each episode is no more than 10 minutes long and is focused on providing one actionable lesson that firm leaders can go ahead and implement right after listening.
13) The Successful Bookkeeper Podcast
Here's one that bookkeepers may want to check out. The Successful Bookkeeper Podcast is a weekly show hosted by Michael Palmer which interviews bookkeepers and others in the space with the goal of helping you create a smarter bookkeeping business.
14) CPA Conversations Accounting Podcasts
CPA Conversations is brought to you by the Pennsylvania Institute of CPAs and is hosted by William Hayes. The podcast interviews CPAs in the space to discuss hot topics and news.
15) Simply Tax Podcast
Tax, tax, and more tax! That's what you'll get you to listen to Damien Martin's Simply Tax Podcast. Rest assured that you'll be getting the latest tax news hitting the streets.
16) Thrivecast
I'll list this one as a must-listen! I had a blast joining Thrivecast, mainly because the host, Jason Blumer does a real stand-up job. Thrivecast focuses on current topics affecting accounting firms.
17) Grow My Accounting Practice
If you've heard of the Profit First system, then you'll probably want to check out the Grow My Accounting Practice podcast by Mike Michalowicz. Each weekly episode runs around 40 minutes and interviews accountants with a skew towards sales-oriented topics.
18) Accounting Best Practices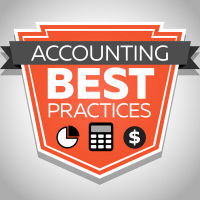 Accounting Best Practices with Steve Bragg is one of the more technical accounting podcasts out there. Episodes are bite-sized (under 10 minutes) and listening to them will almost certainly make you a better accountant.
19) The Ambitious Bookkeeper Podcast
The Ambitious Bookkeeper Podcast is hosted by Serena Shoup and focuses on providing awesome resources and support for firm owners to give their business a boost.
20) Accounting Marketing Doesn't Suck
Are you an accountant and also want some marketing tips? Accounting Marketing Doesn't Suck interviews experts in the field and (obviously) takes a marketing spin.
21) IFRS Foundation Accounting Podcasts
If you're looking to brush up on the latest developments happening in the world of IFRS, the IFRS Foundation podcast is the one for you.
22) Sons of CPAs
Sons of CPAs is the go-to podcast if you want to succeed and grow as an accountant. Hosted by Scott Scarano with appearances by Nikole Mackenzie, they interview leading accounting and tax professionals about the current state of the industry.
23) Bookkeeper Basecamp
Bookkeeper Basecamp is a weekly podcast hosted by Kemberli Stephenson and created for all accountants that are looking to build, grow, and scale their virtual financial firms. If you're ready to consistently hit your income goals, this podcast is for you!
24) The Unique CPA
The Unique CPA is dedicated to bringing you stories and advice from CPAs and accounting thought leaders while keeping you up to date on the developments within the accounting industry.
25) The Accounting Influencer's
Hosted by Rob Brown and Martin Bissett, The Accounting Influencer's Podcast brings you expert accounting advice and practical tips from top accounting leaders that will help you gain an edge in the accounting world.
26) Accountant's Flight Plan
If you want to make your firm better, you need to check out the Accountant's Flight Plan Podcast! Brannon Poe discusses firm development, management, as well as mergers and acquisitions and accounting practice sales.
27) The Abundant Accountant
Create the firm of your dreams by listening to The Abundant Accountant Podcast and discover the most effective strategies to grow and consistently increase your revenue from expert accounting professionals.
28) Accountants Daily
Accountants Daily is an Australian podcast that focuses on industry developments and relevant issues regarding the accounting profession today.
29) PwC's Accounting Podcast
Want to know the latest news in the accounting world? PwC's Accounting Podcast concentrates on regulatory updates and major accounting issues which helps accountants stay informed despite their busy schedules.
30) Accounting Leaders Podcast
A podcast by Karbon, Accounting Leaders Podcast conducts an in-depth interview with various accounting leaders from around the world to learn about their journey and what's their best advice for other accounting firms to help them succeed (I was their guest for episode 17).
31) Business Strategy for CPA's
The host, Geraldine Carter, gives you valuable strategies every week to simplify your life as an accountant. The Business Strategy for CPA's Podcast will help you make more while working and worrying less. I was grateful to be a part of this show as we talked about automation accounting technology for firms.
32) The Modern CPA Success Show
The Modern CPA Success Show is a bi-weekly podcast that answers some of the most common Virtual CFO services questions to make your firm more profitable. Listen to experienced members from the Summit CPA Group as they share their knowledge to be a successful accounting firm.
33) Drink While You Think
A  fun accounting podcast that includes beer drinking—and rating—into the mix, Drink While You Think discusses all things accounting. Topics from making your firm a profitable business to NFT & Crypto accounting will keep you listening.
34) Make It Count with Marcus A. Mire, CPA
A podcast that focuses on personal finance and accounting, Make It Count with Marcus A. Mire, CPA will teach you different ways to manage your money better and improve your accounting business with a useful piece of practical advice.
35) Finance & Accounting Show By Terrell A. Turner, CPA
Hosted by Finance leaders Terrell and Lola Turner, the Finance & Accounting Show is a great place for accountants and firm owners to know more about best practices and current issues in the industry. I talked about building a profitable firm in one of their episodes last year:
36) Accounting Automation Workflow
Don't miss out and learn how to automate your workflows by listening to the Accounting Automation Workflow Podcast. Brian Clare and Heather Satterley share various tips and ideas on how automation technology will help your firm become successful.
37) Building The Premier Accounting Firm
Want to get paid what you're worth? You should check out the Building the Premier Accounting Firm Podcast! Hosted by Roger Knecht, it was created to help accounting professionals to have a successful business and be more competent in their field.
38) Pulse of the Practice
An upbeat podcast that you'll surely enjoy, the Pulse of the Practice Podcast is hosted by Will and Paul Miller. Listen to conversations about the tax and accounting industry and be inspired to take action and overcome challenges in your firm.
39) The App Advisory Show by Matt Flanagan
The App Advisory Show focuses on helping accountants on their digital journey. Matt Flanagan interviews industry leaders and cloud accountants so you never get left behind with what's new in the cloud accounting space.
Which Accounting Podcasts Do You Like Best?
So there you have it. The 39 must-listen accounting podcasts on the market. Hopefully, you've found some that you haven't heard about before.
Which accounting podcasts do you like best?
What's missing?
Comment below to let me know!
---
Ryan Lazanis
Hi! I'm Ryan. I'm an entrepreneurial CPA that founded Xen Accounting, a 100% cloud-based accounting firm, in 2013. Following its acquisition in 2018, I started Future Firm to help accountants fast-track the growth of a modern, scalable accounting firm of their own.
Here are 3 ways for how you can fast-track your own modern, scalable firm:
1) Get my weekly newsletter that gives tips & trick to scale your firm.
2) Subscribe to the Future Firm Accounting Podcast for bite-sized, actionable lessons on how to scale your firm.
3) Join Future Firm Accelerate, my online coaching program that helps modern firm owners quickly scale.