In this guide, I'll describe how to package bookkeeping services in a way that's highly profitable but also very appealing for your clients.
Let's get to it.
Table of Contents
What Does Packaging Your Bookkeeping Services Mean?
A package is a collection of services and features that you bundle up into a single offering that oftentimes comes with a flat fee or value-based pricing structure.
It includes the type of bookkeeping services involved, optimization of bookkeeping processes, the technology required to handle the books, and anything else that delivers value to your target audience.
For many firms, developing a package is the first step on how to start a bookkeeping business.
When done right, packages provide substantial value to clients, help firms realize substantial profit margins on your services, and improve the client experience.
The pictures below are examples of what bookkeeping and accounting services packages can look like:
Pilot
Here's an example of bookkeeping-only plans by Pilot: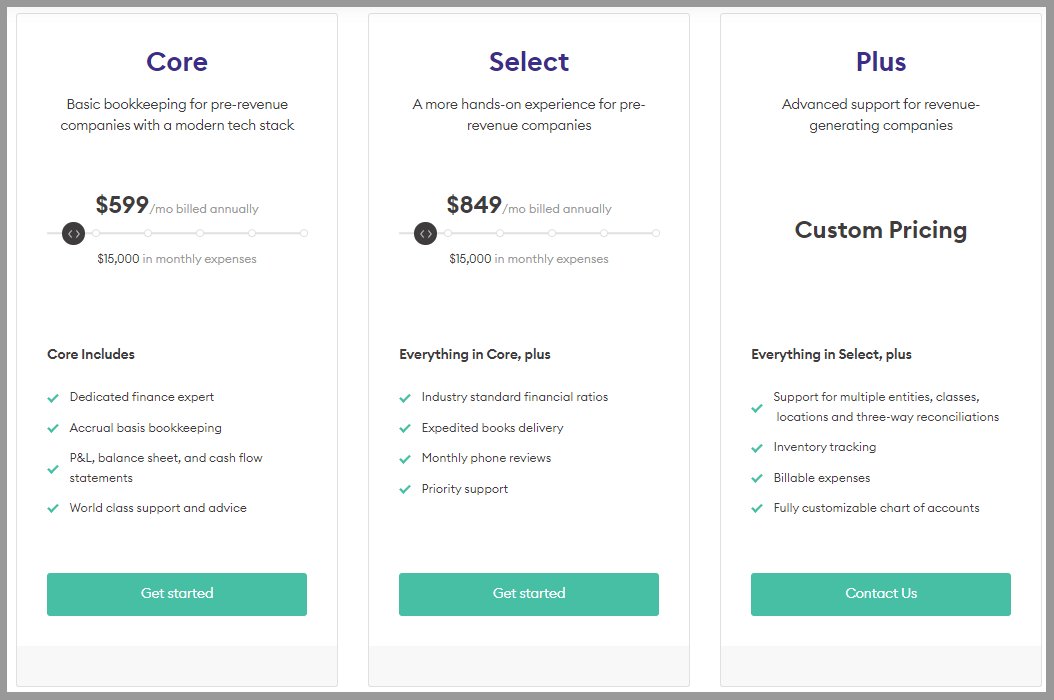 AMLB CPAs and Consulting
Here's an example of how this firm packaged up a variety of its services, including basic accounting services, bookkeeping, and advisory services: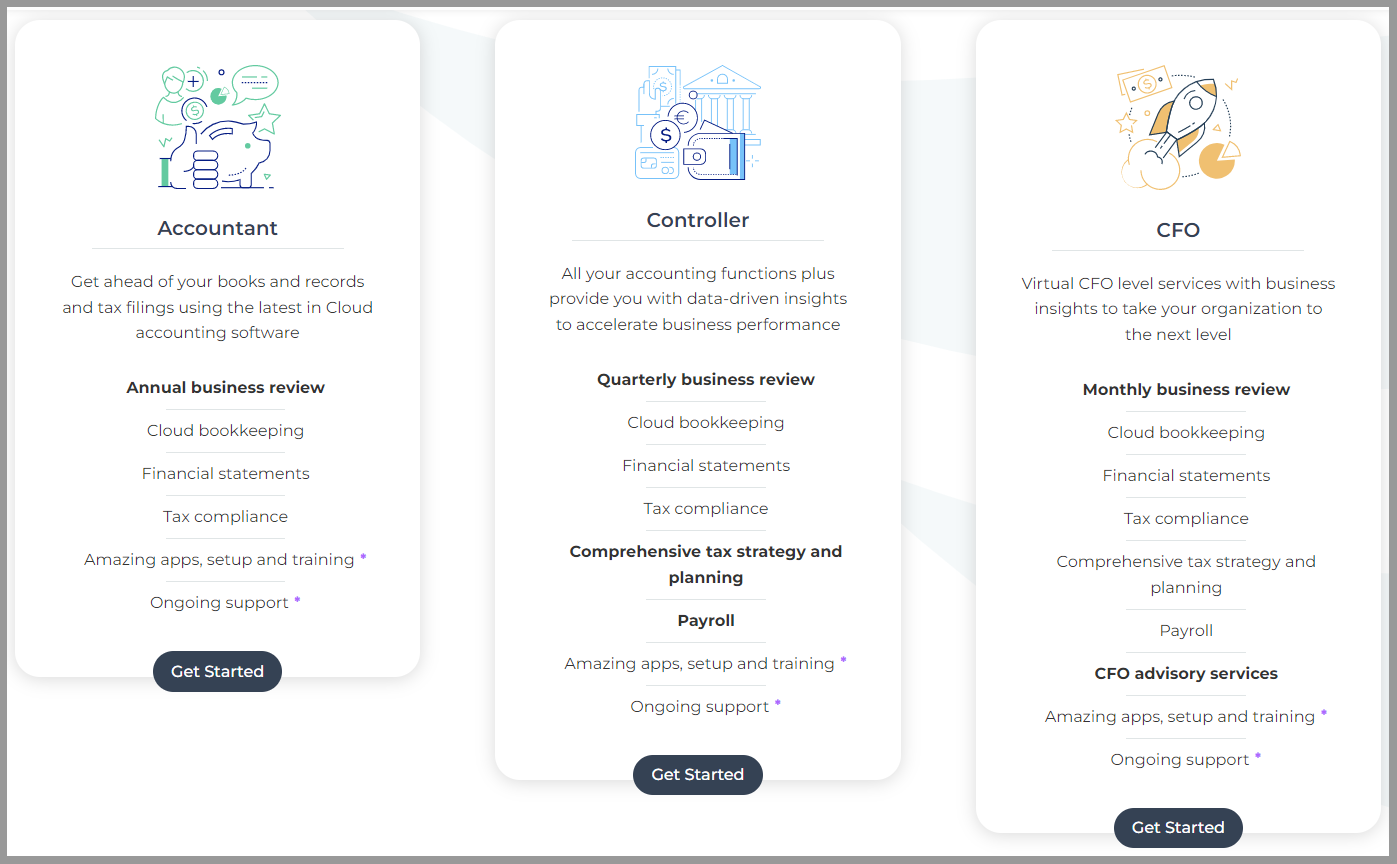 U-Nique Accounting LLC
Here's another example of bookkeeping, accounting, CFO, and tax preparation services all bundled together for small businesses:

Why Does Packaging Your Bookkeeping Services Matter?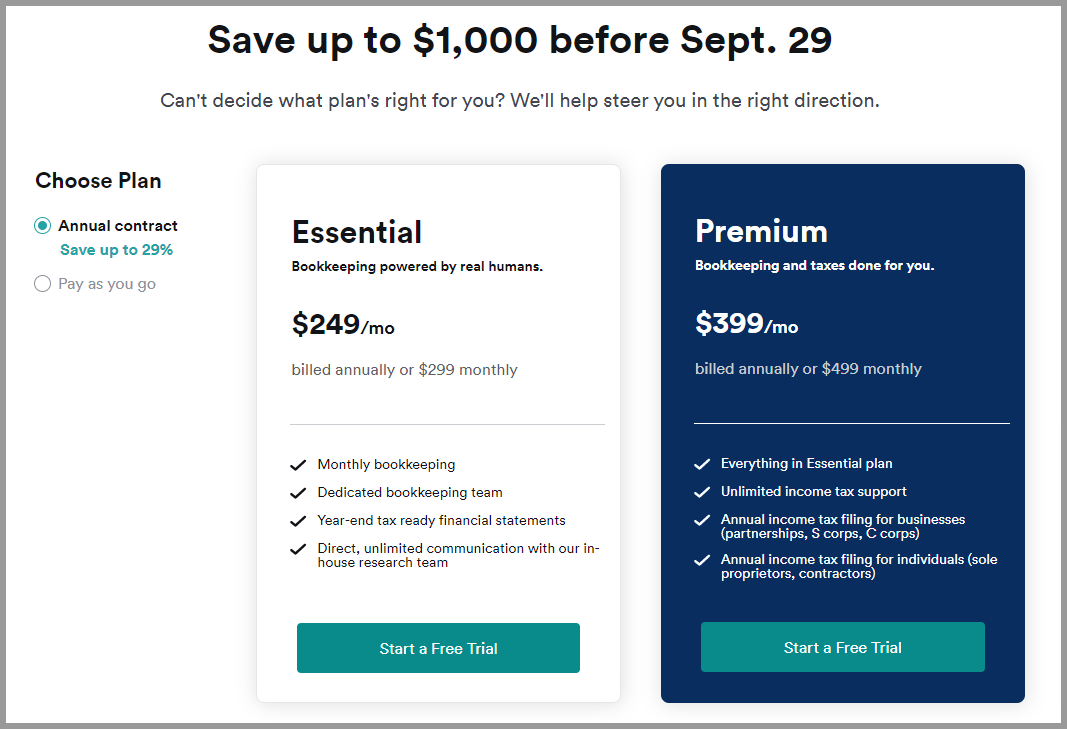 A bookkeeping business or firm should package services because:
It saves time
A fully detailed service package is a time saver, avoids repetitive queries, and is more efficient in boosting your revenue and target market.
Allows for streamlined operations
A packaged service is repeatable so you're very likely to have effective methods in place to complete the work.
Improved process of fulfillment
Your packaged service offers help your clients understand the process of how you perform and finish tasks.
More productivity
You can focus on more important tasks and avoid queries about what is and what is not included.
Client transparency
It helps you and your client be transparent with the services your firm offers which will help boost your team-client relationship.
Easier to promote services
It is easier to upsell your customers to more expensive levels when you have different tiers of services available.
What Bookkeeping Services Can Be Packaged?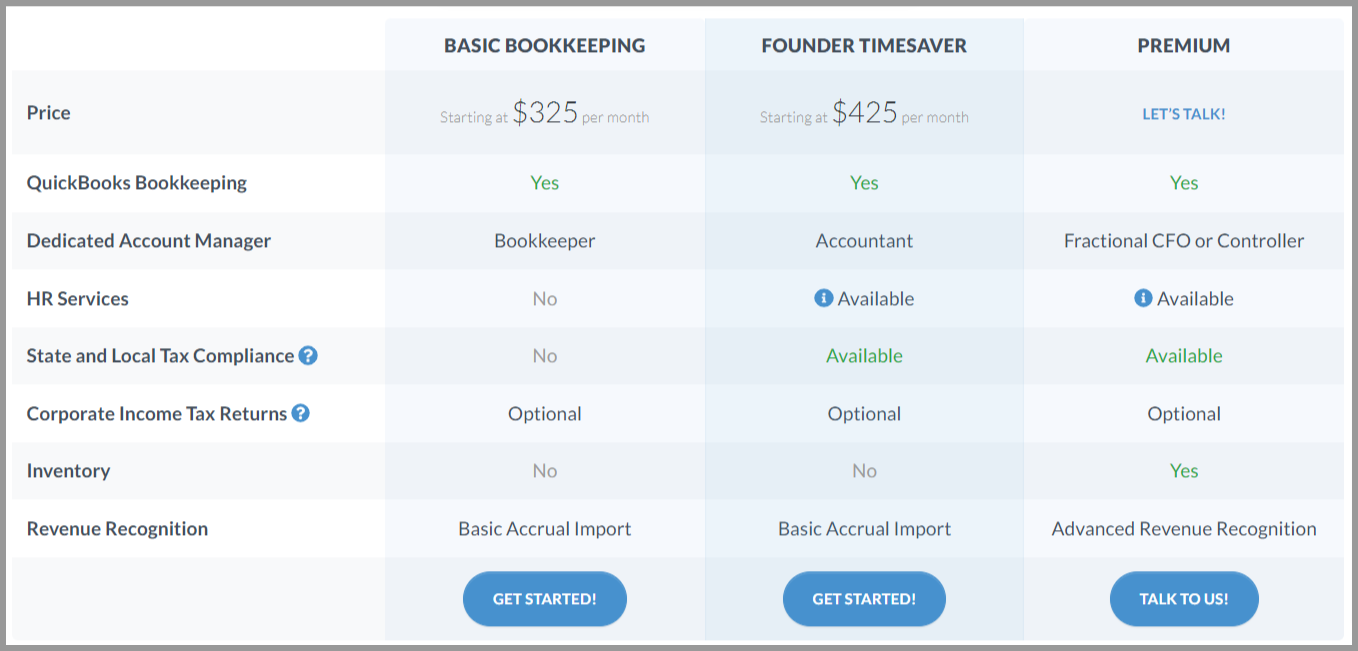 Here's a sample list of the kind of services you can include in your packages:
Basic Bookkeeping Services
This includes bookkeeping tasks, such as keeping track of all the financial records of a business entity (e.g. bank account transactions, accounts payable, bill pay, managing bank accounts, receipt management), reconciling all transactions, and getting all the data in the system.
Bookkeeping Review
This type of service makes sure that the books are accurate and on time on a regular basis. However, this only applies when the client is doing the bookkeeping themselves.
Systems Training
This service trains the clients on bookkeeping and basic accounting system so they are able to do the bookkeeping themselves. The systems used can vary widely and an additional fee applies.
Cash-Based vs. Accrual-Based Bookkeeping
With cash-based bookkeeping, the client's revenue is tracked as it is received, and expenses are documented as they are paid. On the other hand, with accrual-based bookkeeping, income and expenses are documented when they are earned and paid.
Bookkeeping Frequency
Service will be based on how often you reconcile the books in each period. Many businesses do monthly bookkeeping or quarterly but weekly or annually are also an option.
Timeliness of Close Period
This service will depend on how quickly you close the books.
Do you close the books 5 days after month-end? 10 days after month-end? or 20-days after month-end?
Reporting and Additional Services
What kind of reports do you include in your bookkeeping packages and how often do you deliver them? Do they include meetings to review? Loom videos? Or just delivered by email?
How to Package Your Bookkeeping Services
While there are tons of ways to package your bookkeeping services (in fact, the Future Firm Accelerate community has shared hundreds of examples), you can package and sell your services using the steps below:
Step 1 – Create Gold, Silver, and Bronze Options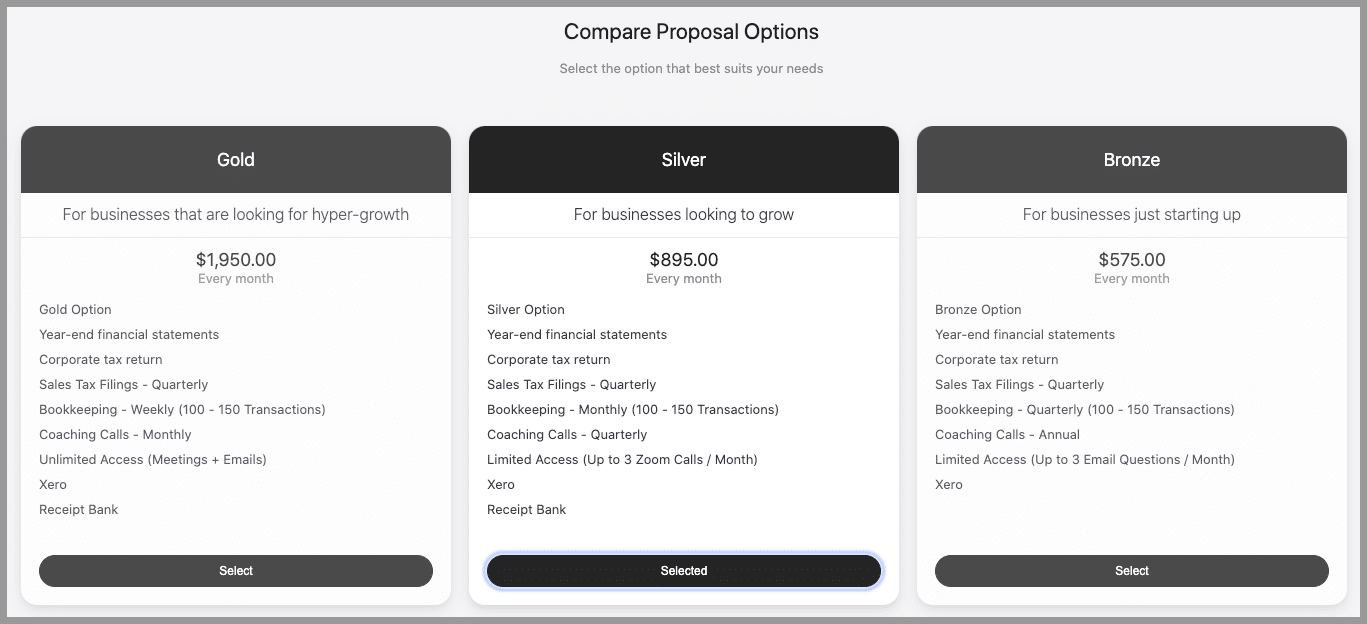 I recommend dividing your packaged services into Gold, Silver, and Bronze for the following reasons:
It makes the sales process easier as it moves from "take it or leave it" to choosing which option they like best.
Hitting the "bullseye" is extremely difficult when we offer one price. With three prices, we give ourselves a larger opportunity to land the client.
Many clients will move "upstream" and choose higher-priced packages if you position them properly.
Learn more about three-tiered pricing here and how to use it to close more deals.
Step 2 – Fill Out the Services That Are Needed in Each Option
Professional services and accounting tasks will be included in each of the Bronze, Silver, and Gold tiers. Think about the services which are necessary for you to offer in each tier to get the perfect outcome for your client.
Above in the article, I touched on some services you can include in your packages, but here are some others that you can include in your bookkeeping price packages:
Business Plan or Business Structure Consulting
Monthly Meeting to Review KPIs
Monthly Bookkeeping Services
Financial Statements Preparation
Go ahead and identify the services that you want to include and decide what your gold, silver, and bronze services will look like.
Step 3 – Fill Out the Level of Support That Are Included in Each Option
Clients will inevitably have questions for you throughout the year so you should offer different levels of support at multiple price points. Otherwise, you may be giving away free advice.
How often can they contact you?
How can they contact you? Email? Phone? Zoom?
Who can they contact at the firm? Junior bookkeepers? Yourself?
What's the set price or fixed fee for additional services?
How much is your minimum flat fee?
We need to set those parameters
You might also want to check out this podcast episode where I discussed how to include client questions & support in a subscription plan.
After bundling different levels of support, you can now add them to your gold, silver, and bronze plans.
These package options from Prosper Plan illustrate the three levels of support:

Step 4 – Include the Apps That Are in Each Option
Accounting firms can use automated accounting technology to provide a modern bookkeeping service.
Without this, it would be impossible to compete with other firms in the market that invest in developing new ways and methods for their business growth.
There are many superb cloud accounting software tools available right now. You should include bookkeeping/accounting software in your packaged services.
How to Price Your Packaged Service…
When packaging bookkeeping services, you must consider having a variety of options for large, medium, and small businesses.
Base your package pricing on the value of services your bookkeeping firm offers instead of billing clients at an hourly rate.
Having this would be good for you and your clients so you can:
Easily recommend upgrades to bookkeeping packages and accounting services (tax preparation, cash flow analysis, other business finance services etc.) that satisfy your client's needs and wants
Provide a good service outcome rather than the cost per hour in finishing a task
Make it easier and more convenient for business owners to budget and pay for bookkeeping service packages
If you want more help, we have a guide on how to price your services here.
Over To You…
That's a wrap on this article on how to package your bookkeeping services.
If you're stuck or need some additional guidance, comment below and I'll try to send over some resources that might be helpful 🙂
---
Ryan Lazanis
Hi! I'm Ryan. I'm an entrepreneurial CPA that founded Xen Accounting, a 100% cloud-based accounting firm, in 2013. Following its acquisition in 2018, I started Future Firm to help accountants fast-track the growth of a modern, scalable accounting firm of their own.
Here are 3 ways for how you can fast-track your own modern, scalable firm:
1) Get my weekly newsletter that gives tips & trick to scale your firm.
2) Subscribe to the Future Firm Accounting Podcast for bite-sized, actionable lessons on how to scale your firm.
3) Join Future Firm Accelerate, my online coaching program that helps modern firm owners quickly scale.