QuickBooks Connect is one of the most popular annual accounting conferences that's geared toward QuickBooks users and accounting professionals.
It serves as a pivotal gathering for tax and accounting professionals, offering a comprehensive insight into the latest developments in tax and accounting technology.
QuickBooks Connect also offers a full range of resources, from informative seminars and hands-on workshops to networking opportunities, ensuring that tax and accounting professionals can stay at the forefront of the industry.
With the ever-evolving landscape of tax regulations and financial standards, attending QuickBooks Connect is essential for those looking to stay ahead in the world of tax and accounting.
In this article, you'll get:
An overview of what this conference is all about
information about previous events
How much it costs to attend
Where you can find more information about the conference
… and more!
Ready?
Let's go!
What is QuickBooks Connect?
QuickBooks Connect is an annual accounting conference held in San Jose, California.
This event is for QuickBooks users of all experience levels, whether you're a beginner just starting out with QuickBooks or an expert user who runs a firm and wants to learn what's trending in practice management.
The benefits of attending QuickBooks Connect are many.
First, the conference is an excellent opportunity to learn more about QuickBooks and how to use it effectively in your business.
Second, QuickBooks Connect also offers sessions on other business topics, such as marketing and sales. These sessions can help you improve your business as a whole.
Third, the event provides some awesome networking opportunities among peers and vendors.
The Upcoming 2023 QuickBooks Connect
QuickBooks Connect will be held from November 13-15, 2023 in ARIA Las Vegas. The three-day conference will feature QuickBooks-focused sessions and events, well-known trainers in the accounting industry, and guest speakers from different businesses.
This event provides a platform for professionals to explore cutting-edge software and tools designed to streamline financial planning, improve accuracy, and enhance efficiency in their practices.
Hear the stories of personal experiences with the aim of getting the growth and inspiration you need from the distinguished speakers; actor and entrepreneur Ryan Reynolds, artist Jade Simmons, and organizational psychologist Adam Grant.
A Brief History of QuickBooks Connect
QuickBooks Connect was first held in 2014 in San Jose, California.
Since its inception, QuickBooks Connect has been held annually in San Jose, California with the exception of 2020 due to the COVID-19 pandemic.
Here are some highlights of the previous events.
2014 Conference
Small company owners, accounting experts, and entrepreneurs gathered for the first QuickBooks Connect conference for expert lectures, training, hands-on workshops, networking, service options, and more.
Some of the speakers who participated in the conference are the founder of Intuit, Scott Cook, Intuit CEO, Brad Smith, Magic Johnson, Martha Stewart, Arianna Huffington, and Marc Andreessen.
The conference's primary focus was QuickBooks Online as Intuit Inc. focused more on the online accountant version of the platform than the desktop versions.
I happened to attend and here's a throwback picture of my friends and me from LiveCA and ConnectCPA before the Hubdoc hackathon pitch. Good times!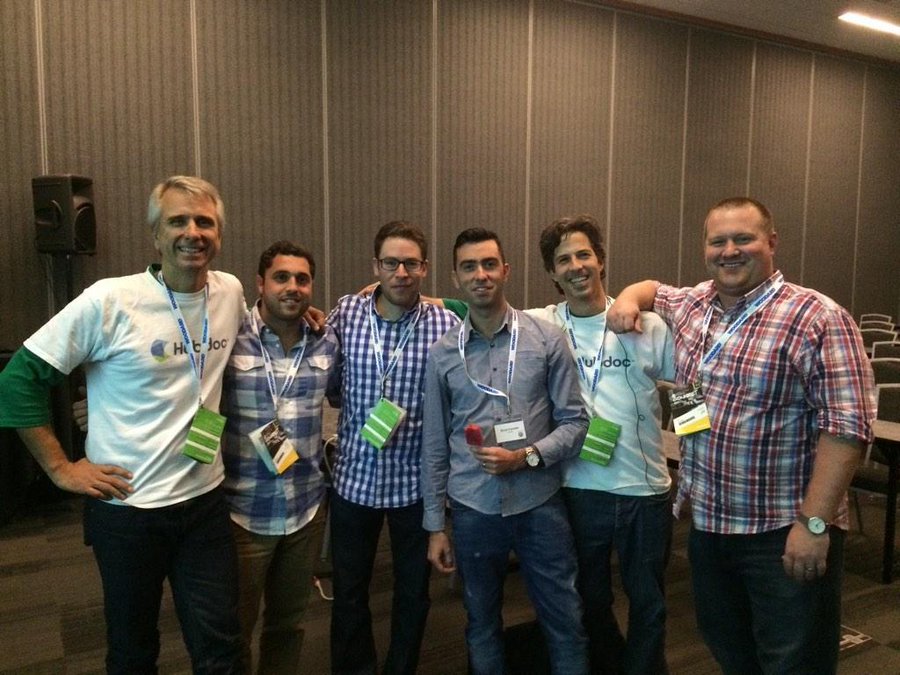 2015 Conference
The QuickBooks Connect conference in 2015 was held in San Jose, California for the second time. The latest innovations as well as the advantages of the Quickbooks online platform were showcased.
One of the keynote speakers was Oprah Winfrey, who spoke about the importance of pursuing your passion and doing things that make you happy. In addition, inspiring guests like Jessica Alba of The Honest Company and Lean Startup guru Eric Ries allowed attendees to learn and be inspired to reach more customers and effectively market their services.
2016 Conference

The third annual QuickBooks Connect, hosted by Intuit, took place from October 23-26, 2016, and featured an interesting schedule that is intended to help accountants learn, grow, and connect with like-minded people.
The agenda begins with two developer-focused activities, similar to those held in past years: the QuickBooks Connect Hackathon and the 100k Small Business App Showdown.
It is followed by the Accountant Day, which includes certification training, workshops, and discussions about other training-based projects. The conference then begins with its Main Day for the keynote speakers, followed by the conference's final day.
2017 Conference
QuickBooks Connect 2017, like their previous events, focused on educating accountants and small business owners to reach more customers and market their services effectively.
Innovations on the Quickbooks online platform were also announced including Quickbooks Assistant, which is a chatbot that helps business owners gain access to their financial data instantly, anywhere.
In addition, they also introduced QuickBooks Capital, a loan program designed to offer loans to Quickbook customers.
2018 Conference
QuickBooks Connect 2018 brought together expert speakers to help you get inspired and learn about what's new in the accounting industry. To add to the excitement, well-known celebrities like Alex Rodriguez, founder, and CEO of A-Rod Corp., and actress Mindy Kaling spoke on the main stage.
In this year's event, QuickBooks announced a number of new features, including progress invoicing, which allows you to bill customers for ongoing projects, email integration to automatically fetch emails, and many more.
2019 Conference
The annual conference has grown significantly over the years and in 2019, I was fortunate to be invited by Intuit for the QuickBooks Connect event. Overall, the event had a good vibe and they also disclosed interesting new product features that will help firms keep up with the new trends.
If you wanna read more about this event, I provided my full review along with the highlights on this page.
One of the keynote speakers in this 2019 event was Ashton Kutcher and he shared great tips for both beginner and experienced entrepreneurs.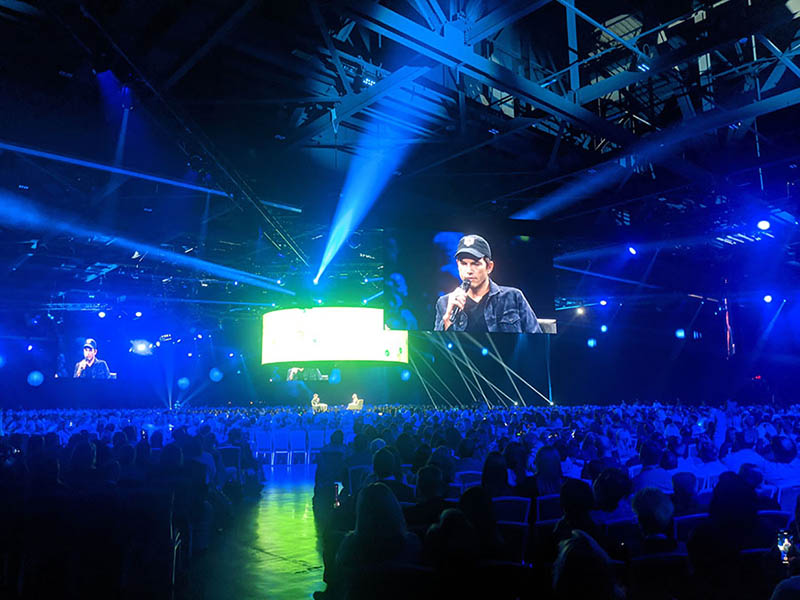 QuickBooks Connect 2020
Unfortunately, this event was cancelled due to COVID-19.
QuickBooks Connect 2021
QuickBooks Connect 2021 was a free one-day live virtual event. The event's main purpose is to connect and share innovative ways to move further together.
The first day is dedicated to learning about the latest tools, technology, and business advice.
It featured interactive breakout sessions and workshops, as well as motivational keynotes from Intuit leaders and guests.
On the other hand, the final day was aimed at accounting professionals as the sessions are intended to improve their skills and techniques.
QuickBooks Connect 2022
In 2022, QuickBooks Connect had an open feedback session for apps and firm owners. It was considered one of their most memorable moments from the event, as they have a deep appreciation for actively engaging with their community and welcoming feedback.
The discussion served as an enlightening experience, and the team expressed their commitment to revisiting their strategies armed with the valuable insights gathered during the session.
During the event, members of Future Firm Accelerate were able to meet and have a great discussion about accounting and business.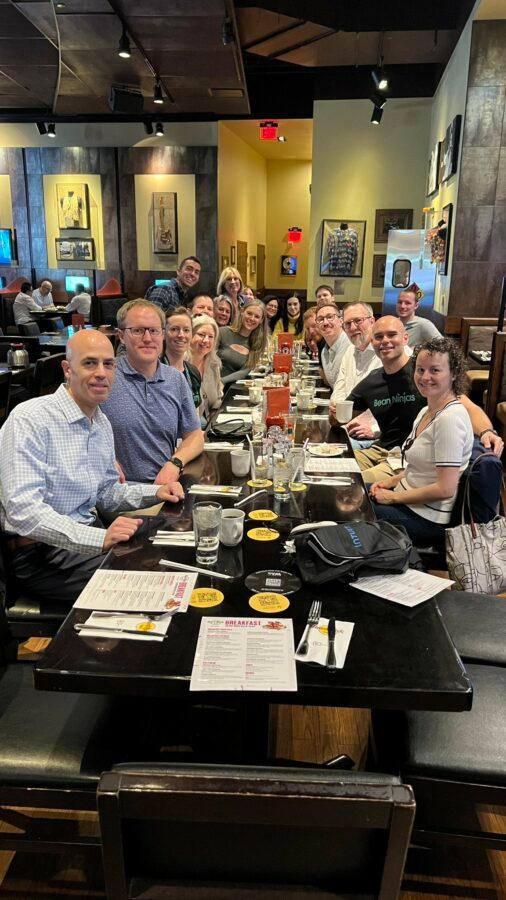 What to Expect at QuickBooks Connect
QuickBooks Connect is a three-day conference that is intended for small businesses, accountants, ProAdvisors, and Quickbooks users.
If you're attending QuickBooks Connect for the first time, here are a few things you can expect:
QuickBooks-focused sessions: QuickBooks Connect features a variety of QuickBooks-focused sessions, led by QuickBooks experts. These sessions cover topics such as QuickBooks tips and tricks, QuickBooks hacks, and QuickBooks integrations.
Business advice from guest speakers: In addition to QuickBooks-focused sessions, QuickBooks Connect also features guest speakers from different businesses. These guest speakers share their business advice and insights on a variety of topics, such as marketing and sales.
Networking opportunities: QuickBooks Connect offers plenty of opportunities to network with other QuickBooks users, as well as with highly-skilled Intuit Inc. staff and partners. This is a great way for you to meet new people, share your services, learn new things, and find potential clients for your firm. This annual event is definitely an opportunity you don't want to miss!
How Much Does QuickBooks Connect Cost?
The all-access pass is worth $1,095. Please be reminded that slots are limited.
How to Learn More
QuickBooks Connect is a great event to attend if you want to learn more about QuickBooks and how it can help your accounting and bookkeeping business.
It's a place for success, associations, and solutions to thrive.
Whether you're a seasoned entrepreneur or just starting out, QuickBooks Connect is the perfect opportunity to learn, connect, and grow.
You can find out more about QuickBooks Connect from the official website. The site includes a list of speakers, topics, and events. You can also register for the conference online.
For more information about QuickBooks Connect, visit the official conference website at https://quickbooksconnect.com/.